---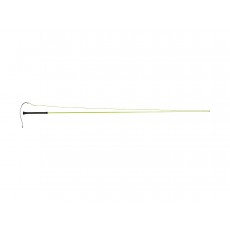 Dublin Brights Lunge Whip (Lime)
The Dublin Brights Lunge Whip is available in a variety of bright colours. The lunge whip features a rubber textured grip handle and comes in one size which is 160cm in length.
Equilibrium Symmetry Straps
A Simple and Effective Lower Leg Training Aid - Equilibrium Symmetry Straps are a simple idea designed to help riders develop a feel for the correct leg position in the saddle and to train the body to be able to adopt and maintain this position easily, in a safe, simple to use and discreet way. This unique training aid works by securing the stirrup iron to the girth in a safe and subtle way that allows...